Humble Wisdom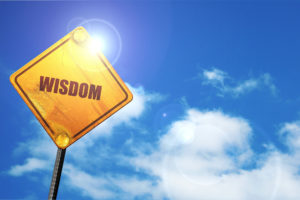 Verses of Godly Decisions Wisdom in the Bible I want to share with everyone.
"It is better to hear the rebuke of the wise, than for a man to hear the song of fools." — Ecc 7:5
This verse has been quoted to me many times. It hurts some times to be corrected but Godly reproof offends the world today. Honest christian rebuke benefits the spirit of a believer a great deal. It should not give us Fools' songs (the pride of life) "Response of I know best" this injures our relationship with God. True wisdom comes from learning from the mistakes of others especially God men. "But the noble one devises noble things; and he shall rise by noble things." –Isaiah 32:8
"And what does the LORD require of you? To act justly and to love mercy and to walk humbly with your God" (Mic. 6:8).
A classic verse sometimes misunderstood. Here is my take. But I think it has great value in making Godly decisions to me so here is my take on it.
To Act Justly
Many Decisions come from wanting Justice: Justly is giving one "what is due them" according to God's will. Give God His due. God is deserving of our heart, body, soul, and spirit; our wisdom, understanding, judgment. Jesus tells us in Mk. 12:28-30 when we are like this we naturally make Godly decisions.
Give your neighbor his due. , "You shall love your neighbor as yourself." Can we sin against someone we truly love? Perhaps we might momentarily sin against a loved one, but not continually. True love desires to bless and not to injure the ones we love.
To Love Mercy
Many decisions come from should we give Mercy. We think we know best but God realized what man has come to know; justice, while necessary, can be cold and unfeeling but it should be left to God. Who is a God like you, who pardons sin and forgives the transgression of the remnant of his inheritance? You do not stay angry forever but delight to show mercy" (Micah 7:18.) To do justly alone is not sufficient for a child of God; we must love mercy and do what it requires turn it over to Him. Mercy comes from kindness and charity. "His mercy is for generations of generations on those who fear him." Luke 1:50 Mercy requires a Godly man to be willing to forgive the sins of others as God is willing to forgive our sins. Many God Decisions come from having to give mercy. We should not take the law into our own hands.
To Walk Humbly
But how are we to Walk humbly? We must first acknowledge our sins and then be willing to submit to God's mercy. It is only through a humbling of ourselves that we will be allowed to walk with God. "God resists the proud, but gives grace to the humble." (1 Pet. 5:5.) It is high-mindedness (Pride of Life) of an ungodly Man that leads to unbelief and lack of faith in the power of God "Granted. But they were broken off because of unbelief, and you stand by faith. Do not be arrogant, but be afraid, " Rom. 11:20; "For by the grace given me I say to every one of you: Do not think of yourself more highly than you ought, but rather think of yourself with sober judgment, in accordance with the measure of faith God has given you. (12:3) . A humble attitude for A Godly man will itself manifest in a life of prayer, repentance, and service. Doing these things will give us a heart closer to God and make decisions easier. Trust in the LORD with all your heart and lean not on your own understanding; in all your ways acknowledge him, and he will make our paths straight . Proverbs 3:5-6. When you do right more right will come in my opinion.
"Counsel in a man's heart is like deep water, and a man of understanding will draw it out." — Prov 20:5
One should ask someone who knows. You be surprised what you can get if you ask. Have a Marriage problem ask a Godly couple who has been Married couple 50 years not someone with less time than you. Have an accountabilty partner you trust and listen to them.
I hope you all know true wisdom comes from knowing the Lord but if don't keep Micah 6:8 in perspective you will not be able to hear it. God bless you More to come soon….