What Hinders God's Love
The other day someone asked me what keeps us from God's Love. The verses I thought of when we brought this up was 1 John 2:15-17, it says, "Do not love the world, or the things in the world; if anyone loves the world, the love of the Father is not in him. For all that is in the world–the lust of the flesh, the lust of the eyes, and the pride of life–is not of the Father, but is of the world. And the world is passing away, and the lust of it; but he who does the will of God abides forever."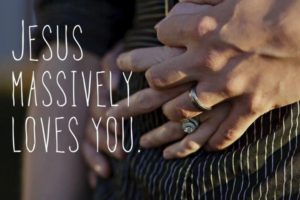 What this verse is saying is that the society around us keeps appealing to the desires of the body, to the desires of the eye (which is greed or the desire to have more things), and to the pride of life (basically keeping up with the Jones). This Selfishness to be like the rest of the world hinders are ability to love. Our egos get in the way of our loving God and giving love.
At the root of the pride of life is selfishness, Mark Rutland says "Selfishness is mankind's fundamental defect. "Where there is selfishness, there is also disorder and every kind of evil." James 3:16. "Let nothing be done through selfish ambition or conceit, but in lowliness of mind let each esteem others better than himself, Let each of you look out not only for his own interests, but also for the interests of others." Phil 2: 3-4
I know when I look at what I want and don't have it keeps me from focusing on loving God and others.
Christ instructs us to deny our self — not condemn our self. But our choices to not hinder love must be based on doing God's will — not just in pleasing ourselves. God is not against us having things– You know he invented them! But it should be your slave — not your master. And when you live in the pride of life you become "selfish" and you hinder his love and yours to give to others if you are stuck on you.
Our relationship with God determines our ability to hinder our Love and the effectiveness of our relationship with others will be determined by how we show God's Unselfish Love to them.
1. By perfecting your love walk with others, you ultimately perfect your love walk with God.
2. When you choose not to love others, you allow fear to affect you, thereby giving satan access to your life.
3. Love enables you to live as a conqueror in the world and not be hindered by the Pride of Life.