The Passing of a Loved one
The Passing of a loved one is Hard. Mark Romaniuk shares his heart on the subject with the passing of a good friend.
2014/10/05 11:46 AM
Each time someone close to us passes on, I feel a very deep emotional pull to re-evaluate my life and it's priorities. The daily pesky things, the nuances, the hassles, the hustle bustle and pretty much anything outside of "love for my family and friends" drifts off into a perspective of insignificance.
>So much time is wasted by not improving our relationships that we have with others. Volunteering our time, giving compliments and words of encouragement, being a good listener to someone who needs to vent or just spending time with someone doing what "they enjoy doing" can go a loooooong way in reaping the significant benefits that life has to offer us. I am seeing that we should spend less time on ourselves and more time with others. That seems like part of the foundation that love is based on.
But unfortunately it's much too easy getting caught up in our own little worldly habits, comfort zones, hobbies and "things" that just keeps our Steady Freddy Heady pre-occupied. Not that there's anything wrong with those things, but too much of the same things tend to make life seem monotonous, repetitive and predictive. That's the recipe for boredom and anxiety which leads to unease and stress. Those things DO NOT seem like part of the foundation that love is based on.
We were not made in God's image to simply "react" to life and what it deals us. We were not created to just go through the motions as if we are the ping pong ball and life is the paddles. We are here to spread love to one another through "meaningful" relationships that should encourage us to do better in everything we do. Companionship with one another and God and the spreading of His truths are why we are here. That's part of the foundation that love is built on!!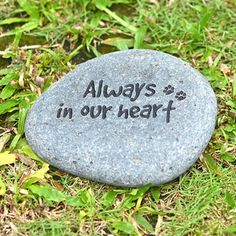 The passing of a loved one provides a perspective that we are normally much too busy to see. Questions like, "why are we here" and "where are we going" permeate our minds. For those that have Christ in their hearts, (like I do) their desire to spread the good news (gospel) becomes paramount because that's what really has ALL the answers to life's questions. I LOVE the acronym for B.I.B.L.E – Basic Instructions Before Leaving Earth – Kind of says it all!!