Assurance
You can be assured in your walk if you know Christ
2014/04/29 7:21 PM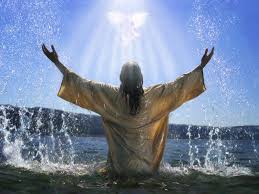 Assurance in Christ is what many Christians have struggled with at one time or another in their walk with Christ.
"We have come to share in Christ, if indeed we hold our original conviction firmly to the very end." (Hebrews 3:14 NIVUK) In reading this verse a few years ago. I have prayed often this verse when my faith wanes. We are attacked as believers to forget that Christ is always there for us as believer. Our hope is tested by sufferance but by perseverance as the verse says "Not only so, but we also glory in our sufferings, because we know that suffering produces perseverance; perseverance, character; and character, hope. (Romans 5:3, 4 NIVUK)" produces hope. So "Be joyful in hope, patient in affliction, and faithful in prayer. (Romans 12:12 NIVUK) and Christ will carry you through. Assurance is tough for all believers but we can rest in Christ and know that he will carry you through anything."Even to your old age and grey hairs I am he, I am he who will sustain you. I have made you and I will carry you; I will sustain you and I will rescue you." (Isaiah 46:4 NIVUK) "He Himself has said, 'I will never leave you nor forsake you.'" This is a calming verse to me and one I grabbed hold of early in my faith.
What line of thinking do my thoughts take when my assurance wanes. Do I turn to what God says or to my own fears? God is there in our stubbornness and selfishness. If you have not truly heard this assurance of God, then lets listen to God again. "I will never . . . forsake you." We tend to forget he there as our life becomes routine but he is. You may not have a current vision or a difficulty to overcome. God is still there. He is getting you ready for your next high or low. He is molding you rest assure in to image as you trust and let go in your walk. Assurance is found right in God Alone.